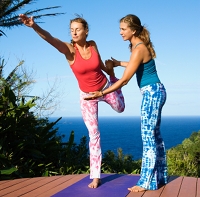 Staying fit and healthy is essential if you want to maintain a long, comfortable and happy life. Yet with modern lifestyles meaning so many of us sit behind desks all day, eat badly or rarely get enough exercise, it's clear that most people need to do more to safeguard their future health.
So what are the secrets of remaining fit and healthy for as long as possible as you get older? We thought we'd ask a group of professionals who definitely know what they're talking about when it comes to living an active, healthy lifestyle – personal trainers.
We wanted to see what advice personal trainers in Lincolnshire and the surrounding counties would give us in answer to the following simple question, and the answers were quite surprising:
"What one health & fitness tip helps people stay active for longer?"
Here are the fascinating answers below, complete with links to each personal trainer's website so you can check them all out. We'd like to thank everyone who got involved…
---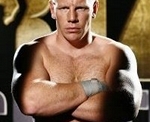 Lee Swaby
LeeSwaby.com
You've got to try and make it fun. If people regard fitness or exercise as a chore then they are less likely to carry it on as a life changing choice. If they can learn a new skill at the same time it's even better.
---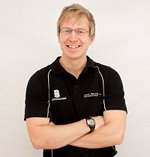 Adam Fretwell
Adam Fretwell Personal Trainer
I think the reason my clients enjoy the sessions they do with me, from badminton and boot camps to walks and 1-2-1 sessions – is because they have found a form of exercise they enjoy!
If you don't enjoy exercise you won't stick with it. If you find it fun, sociable, exciting and feel you're finding new health and fitness levels you didn't know you had – you will get hooked and keep going.
---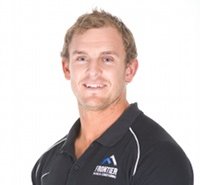 Paul Cook
Frontier Physical Conditioning
My answer is that 'Mindset is everything'.
---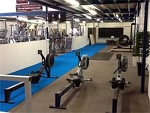 Steve Thompson
Excel Health and Fitness
Eat well, sleep well, drink well, exercise well.
---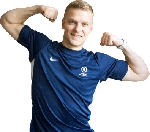 Stephen Tongue
Stephen Tongue Fitness
If you want to stay physically active for life you must set yourself in the correct mindset. Often the people that live the longest are the individuals that keep themselves physically active, eat in moderation and have an active role in society.
In terms of physical activity you must adopt a mindset that your body thrives on movement. You need to be constantly on the lookout for opportunities to be active and embrace them. I call these opportunities 'workout windows'.
Workout windows are all around us every day but are often ignored by the inactive and sedentary that are reluctant to move. Active individuals proactively seek workout windows and enjoy the energy and vitality you get from moving regularly.
Workout windows could include opting to:
Walk or cycle to your destination instead of using transport
Take extra flights of stairs where possible
Take up invites to play active games and sports
Carrying the laundry in thirds instead of one pile
Find or create work in the garden
Offering to help friends or family with decorating or DIY
The above are just some examples of workout windows, but there are many more around us all the time. A great way to track your activity is to use a pedometer. In order to stay 'active' aim to achieve 10,000 steps per day and be sure to reward your efforts if you're successful.
---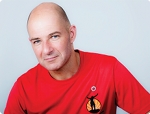 Mark Lewis
Lewis Personal Training
Stay motivated by always making your workouts fun and varied, whilst never being afraid of trying to progress exercises to monitor improvement!
---
Analise Moran
Moran Personal Training
To answer your question, I'd say a variety of training!!
---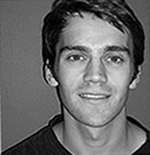 David Dorward
Perpetual Fitness
Multi-task – as in try to combine your fitness with another activity, like riding a bike to work.
---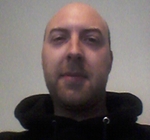 Andy Lee
AJL Personal Training
My advice to help keep yourself active is to do something you enjoy. It sounds simple but I see many people in the gym forcing themselves through exercises they hate and routines which they can't wait to be over, resulting in them becoming de-motivated and giving up.
If you don't enjoy something you won't keep doing it!
Whilst some exercises are more effective than others there are always alternatives. If you don't like the gym, try joining a local sports club or go to exercise classes. If you detest running, jump on a rower or simply get some mates together and have a kick around, play netball, badminton or squash. You could even start your own mini league just to keep things interesting.
If you find exercise boring speak to an instructor or trainer at your gym. They should be more than happy to show you something different to help make your exercise more interesting and fun.
Being active shouldn't be a chore and whilst in this day and age everyone struggles for time, taking an hour a few times a week to have some fun, relieve stress and help keep yourself fit is a luxury most of us can and should afford.
---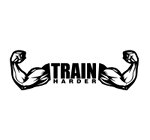 Nav Kataria
Train Harder
Here's my tip:
Persevere…and train harder!
---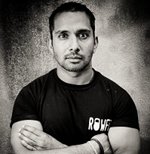 Valentine Rawat
ValentineRawat.com
My advice is simple…eat less and move more. When it comes to health, aim for moderation not perfection.
---
Michael Kirk
Sculpt and Shape
To answer this question, I would first have to address the underlying issue of why older people become so frail.
The reason they are so weak in comparison, seems to have something to do with a fear of exercise and the misconception that "as you get older, you need to slow down". In fact the truth of the matter is far from that. It is important to at the very least maintain your level of physical fitness (cardio vascular & muscular) until your very last days, by carrying over/mimicking your activities as you reach retirement. This (assuming you were active to start with) will better your chances of securing a healthy transition into old age.
My advice though is to aim to progress your fitness into older age (especially weight bearing exercise). There is no good reason why your body can't improve in later life.
The only risk comes in when you have become sedentary for a long period and you take up heavy exercise. This is a recipe for disaster!
Take it slow for the first few weeks and as you see improvement, start to make a logical transition toward more challenging activities and movements. Do not train to lose weight. Instead, train and eat for your health and you will soon notice your body will adapt your body-shape to match your new healthful lifestyle.
---
Andy Jackson
AndyJackson.com
Being active needs to be enjoyable, so take part in an activity you enjoy and lose the concept of one hour a day. It can be as long or short as you like so long as it's regular and enjoyable :). The key is to move the body and move it more.
---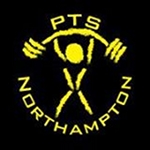 Ali Wilson
Progressive Training Systems
Get involved in a scene. Don't just exercise, train for something. You don't have to compete, but make your training a journey with goals – be it powerlifting, obstacle running, strongman, bodybuilding, triathlon, whatever. Do it with meaning!
---
Conclusion: Do What Makes You Happy
So there we have it, 14 great answers from some of the region's most dedicated and skilled personal trainers. Thanks again to everybody who took part.
In case you missed the core thread running through most of their responses, it's clear that in order to get the most from your exercise routines and live the most healthy lifestyle you can, it's important to get involved in a form of exercise or training that you enjoy and makes you happy. And this goes for diet and the daily routines that keep you active too.
Sounds so simple when it's written down like this doesn't it, yet taking action is another thing entirely. However, it's fair to say that if you do take the advice of these personal trainers and start incorporating exercise, healthy eating and at the very least work more physical movement into your daily life – you'll be able to avoid some of the pitfalls of being unfit going into old age.
Good luck!
---
If you've sustained a training injury and need the assistance of a professional physiotherapist, call now on 01522 69 33 33 or click hereto book a consultation in our Lincoln based clinic.