Liberty Physiotherapy and Rehabilitation Ltd (formerly West Parade Physiotherapy Ltd), will have been open in Lincoln City for 70 years this year.
During this time we have experienced tremendous growth and the joy of working with clients like you. Thank you for trusting us with your health, fitness and wellbeing. It has been an honour for me and my staff, past and present, to serve you and I look forward to providing you with many more years of great service.
Liberty Physiotherapy Ltd is committed to providing the finest fitness coaching and results in Lincoln. A huge part of that mission involves making continuous re-investments in our business. Within this context, here are some of the exciting developments we've recently made and will continue to make throughout 2016 and beyond…
Hiring and retaining some of the finest physiotherapists in Lincoln. We hire physiotherapists with expert knowledge, friendly personalities, and a genuine concern for your wellbeing. I require the ability to deliver a highly personalized service from our expert staff, plus the skill to educate and motivate to ensure your success with our services.
Continuing education from leading experts in the field. Over the past year, we've made continuous investments in ongoing education – including postgraduate certification in Kinetic control, Performance Matrix Screening with Mark Comerford and Sarah Mottram, and in-house training with fitness expert Lincoln Blandford. These continuing educational programmes have allowed us to provide you with the best and latest systems and techniques in movement health, enabling the management of pain and improving performance.
New online patient database and exercise prescription systems. As we continue to add unique and specific programming to our business systems, and expand the number of clients we serve, we're making continual re-investments to upgrade our facilities to support our clients. In the coming months I plan to make further investments.
Expansion and improvement in our facilities. Our current location is pretty basic as you know. There are no frills. My goal is to either move or upgrade our current location so we can provide you with a better client experience.
In Addition….I am always looking for ways that we can improve our service to you and achieve better results for you. In continuing to do so, I am committed to providing you with:
45 min – 60 min Initial Assessment appointment time
Diverse Longer Treatment Packages of Care
Monthly informative blog posts
Pricing Structure & Referral Awards
As you can imagine, all of these continued investments in the business and upgrades in the level of service we provide, require a significant amount of working capital to fund.
Therefore, to keep with my mission of being a company committed to its clients and providing the best results and service in town, we need to implement a rate increase. As of Monday 1st February 2016, all clients will be at the new rates as advertised in the clinic. For current clients, your physiotherapist will discuss with you the appropriate care package for you.
Upon reviewing our business, working on our vision and goals for continued growth and expansion, and putting pen-to-paper, it is simply not possible for us to grow – and provide the level of service and training facilities you deserve – without a rate increase now.
For those of you who may have an issue adjusting to the rate increase, I want you to know that simultaneously we're launching a referral rewards programme. From now on, for every friend you refer to Liberty Physiotherapy and Rehabilitation Ltd that signs up as a client, you will receive £50 off your care package or £50 credit added to your account.
Refer 10 friends before 31st December 2016, and you'll receive 6 x 60 min consultation sessions. These can be used for rehabilitation or treatment, at no cost to you, as our way of saying "thank you" for helping us grow.
I will be announcing further details of our referral rewards program shortly. But in the meantime if there is anything I can do to help you achieve your goals, please don't hesitate to ask.
I want you to understand that nothing is more important to me than working to improve your results and client experience with us.
I hope I have your support in allowing us to continue doing just that.
Yours in health,
Roger G. Cleary
Director, Liberty Physiotherapy and Rehabilitation Ltd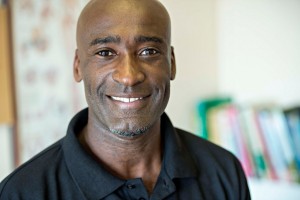 P.S. If you have any suggestions on how we can improve our services, please let me know in the comments below or by email. We value your feedback. We're always asking ourselves, "How can we do it better?"