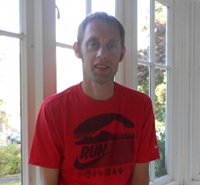 Mark Baddeley is a highly experienced running coach based in Lincoln, and has coached dozens of athletes at all levels, from complete beginners to rising national stars.
In the fourth of our 'Expert Interviews', Mark talks about his work, his favourite athletes and how to keep fit and train properly.
Q. Where did you train to be a running coach, and what made you want to do it?
My coaching qualification was done through UK Athletics and the club I am at is Lincoln Wellington AC, so I began coaching at Lincoln. I started when I was injured and couldn't run, so I helped out my friend who coached a group of young athletes.
After helping out on a few occasions I found that I enjoyed helping the kids to improve and loved to see them enjoy running, so I continued to help out and got my coaching qualifications.
Q. As mentioned, you work at the Wellington Running Club in Lincoln, what sort of facilities do you have there and what events do you specialise in?
I am a volunteer at LWAC – as are all athletics coaches at Lincoln. The facilities are ok for a distance runner. I coach distances from 800 to the Marathon.
Q. What type of people do you train – do you get people at all levels and from all walks of life?
Due to the coaching structure at the club I coach predominantly males between the ages of 12-46. The standard of the athletes I coach range from good club athletes to Great Britain internationals.
Due to the volume of athletes, as a volunteer it is impractical to coach too many people from a varying standard and over too many events. This would take up too much time.
Q. You say some of your athletes have reached national standard – this must feel like a great achievement for both of you?
I have one athlete who competed this summer for Great Britain in the World Youth Championships, and two other senior male athletes who have recently competed for England.
It is obviously a very proud feeling to coach athletes that reach this standard, though I gain huge satisfaction from any of my runners improving and becoming better runners and enjoying it.
Again, I do believe an athlete who has set a personal best time feels elated in the same way as the athletes who get a GB or England vest. Each athlete has their own set of goals to achieve – and reaching them is what drives me on to help them improve.
Q. What tips would you give to people who want to take up track running – what are the common pitfalls to avoid?
I believe the most common pitfall is finding a good coach – someone who can commit their time as a volunteer to help a runner achieve the success they desire.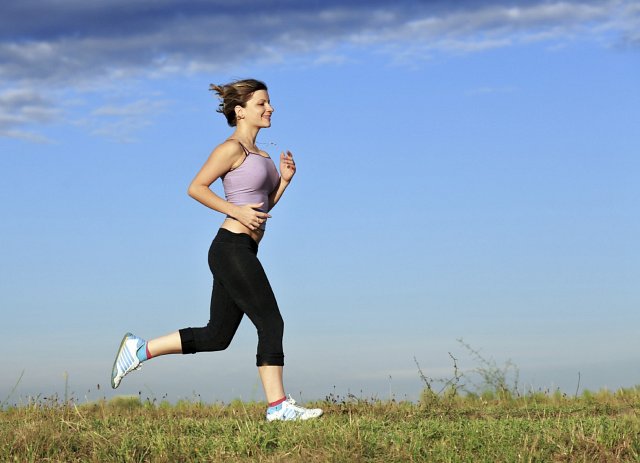 Q. If people don't think they're ready for track training, what exercise advice can you offer to those who want to get fitter and perhaps go jogging a bit?
If the goal is to 'get fitter' then my advice is to cross train and do a variety of exercise. Spend some time doing cardiovascular exercise such as running or walking, swimming or cycling. Also, do some form of yoga or Pilates and add in some strength work with weights.
Q. How important is it for different age groups to keep fit, especially kids and those who are getting older?
I think it is important for anyone to 'keep fit' as it benefits your physical, psychological and social health. It will make your daily life better.
For kids I believe it is very important to do a variety of sport and exercise. The reason being if you try sports when you are young and learn the skills – you are more likely to either keep doing it or come back to it later on in life.
As you get older, the obvious health benefits mentioned above make some form of exercise so important – as the fitter you are the easier every day life will become.
Q. Do you work with your athletes on their diet as well as exercise – is that all part of the regime?
Diet is important for my athletes and essential for those training very hard, (e.g. twice a day). I give all my athletes advice on this.
Q. What tips can you give us to avoid injury when you exercise and train?
To avoid injury I would do the following:
Get the appropriate equipment/clothing/footwear for the type of exercise you are going to do
Don't overdo it, build up gradually in progressive steps
Get advice from an experienced person in the form of exercise you wish to do
At the first sign of injury see a professional physiotherapist
Do a variety of exercise as this helps avoid overtraining
Take rest days as these are very important
Always warm up correctly prior to exercise, and cool down afterwards
Q. How important is wearing the right kit when running, especially trainers?
Trainers are very important as they help to prevent injuries, though you need to go to a running specialist store to get expert advice to ensure you are getting shoes that are appropriate for your running gait. Your shoes are the most important piece of kit to get right.
However, wearing the right clothing is important too – as it makes you feel comfortable and able to train effectively – especially in extreme weather conditions.
Q. Which athlete do you most admire who is still running today?
Joss Naylor, the fell runner who was born and still lives in the Lake District.
Q. Who is your all time favourite athlete?
Paul Tergat from Kenya, who was a multiple World XC Champion in the 90s.
________________________________________________________________________________________________
If you've sustained a sports training injury, phone today on 01522 693333 or click here to contact us as a matter of urgency. Our specialists Roger Cleary, Alison Noble, Javin Pillay and Sianne Robinson are waiting to help you.