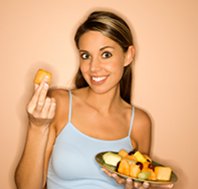 In the third part of our Fun Runner's Diary series, we look at Louise Jones' all-important diet as she trains for the London Marathon.
Fuelling Your Engine
Diet is definitely as important as your training runs, and I like to think of it as 'fuel in the car'.
However, as your runs increase so too will your hunger, but often people say they are putting on weight rather than dropping it off.  So, be careful – as the amount you eat must not be more than your body needs.
 My Diet Suggestions
Breakfast – choice of:
Wholegrain cereal or muesli without dried fruit (too much sugar), with milk or natural yoghurt and a portion of fresh fruit.
Boiled or poached egg with wholegrain or rye bread plus a portion of fresh fruit.
Fresh fruit salad with nuts, seeds and yoghurt.Lunch – choice of:
Large salad of 4 – 5 different salad vegetables / green leaves plus portion of protein, i.e. fish, chicken breast, eggs, beans, lentils, feta or cottage cheese, plus brown rice or 3 – 4 small boiled potatoes.
Portion of protein in a sandwich, i.e. a chicken, salmon, tuna or hummus sandwich with brown or rye bread. Then a piece of fresh fruit or yoghurt.
Chunky veg soup with a slice of brown or rye bread. Then a piece of fresh fruit or yoghurt.Evening meal – choice of:
Vegetables
Carbs – brown rice, boiled or jacket potato, whole-wheat pasta, couscous or other grains
Protein – chicken, fish, lentils, eggs or beans
Simple sauces, i.e. fresh tomato or soy
Fresh fruit – poached or steamed with yoghurt, nuts or seeds.Snacks – midday or afternoon:
2 pieces of fruit with almonds or cashews
Oatcakes with hummus or raw carrot or celery
Low fat cottage cheese with raw vegetables
Oat biscuits or rice-cakes with sugar free jam or peanut butter or sesame paste
Roger's Training Tips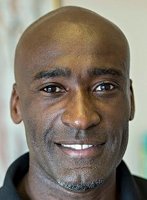 Diet is so important when training because if you're overweight you're putting a lot of unnecessary strain on your muscles and joints when you run.
Staying in shape is obviously about so much more than just physical exercise itself, and regulating what you eat will not only fuel your muscles and metabolism to facilitate high energy training and efficient recovery – but will also ensure you're not carrying excessive weight that will slow you down and cause potential injury problems.
Combined with strength training on your leg muscles and knee joints, and together with the right running schedule – diet is a key part of the equation when preparing for a big run.
If you've sustained a sports training injury, call 01522 693333 or click here to contact us now.