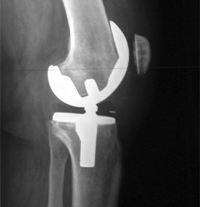 Following up on our other recent post on brave Izzy Hinchcliffe – who recently underwent double knee replacement surgery – this diary details her first two weeks after her second operation:
The main reason I'm writing this diary is to help people who are about to have knee replacement surgery. My husband, who is a retired GP with over 30 years' experience, has told me I'm one of the best knee replacement patients he has ever seen.
Knee surgery is very common and everyone knows someone who has had it done. If by writing this diary, I can help one person understand the simple pros and cons of the operation, then I will have done a good job.
As a patient I was terrified, but knew if I didn't have the operation I would not be able to stand the pain any longer.
The subsequent success of my surgery has been down to the following three factors:
1 I had an excellent surgeon.
2. My physiotherapist Javin helped me with gentle encouragement before and after surgery.
3. I committed to doing the physiotherapy exercises.
One Week After The Operation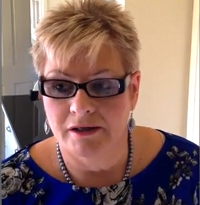 It's exactly one week ago today since I had my second operation. After two years of serious illness not related to my knees, I just want my life back to normal. I am determined to follow the daily knee exercises, even when it hurts.
I have to be honest and admit I had forgotten how hard this first week really is. I have had one week of sleep deprivation and a fair amount of pain. I am very short tempered with everyone. You have to remember to take your painkillers as per your prescription, otherwise you won't want to bend your new knee and it just seizes up.
Sleeping in the first two weeks is one of the hardest things to cope with, and I can't sleep in any hospital. It's far too noisy for me through the night with buzzers and alarms going off. At home it's not much better, because I can't turn easily in bed. At least I know that for me, this only lasts a couple of weeks.
I got home three days after my operation (which was unusually fast), because I could bend my knee properly (which is extremely important), and also because I had used crutches beforehand.
Crutches are difficult to start with, but they are only there to support you and not to take your full body weight – thank goodness. I can say once you have the knack it's not so hard.
You have to remember the following basics every day:
1. Going up the stairs, lead with your non-operated knee
2. Going downstairs, lead with the operated knee.
This sounds simple but I keep forgetting, and this is my second knee replacement operation. I have pointed out all the negatives because I feel at this moment I am never going to recover from this knee operation.
10 Days After The Operation
It is now ten days since my operation and I've had another dreadful night. This is even harder than my first surgery. I cried a lot today because of lack of sleep, total exhaustion and my knee hurting through the night.
I haven't got dressed (can't be bothered), and I have to keep reminding myself that I will get through this – and it is only ten days since my operation!
11 Days After The Operation
I feel much better today, and am dressed and smiling. I've been to my doctor's surgery to get my staples out – and it felt the same as getting stitches out.
I'm doing my knee bending exercises, because it does not hurt as much today. I take my painkillers every four hours. I'm also told that my scar looks very good.
After sleeping for nearly two hours this afternoon the world seems a much better place. I admit things don't look quite so gloomy. It's amazing what happens when you get your sleep.
I'm very proud of the following achievements. I have managed to:
1. Have a shower (with leg protection), and wash my own hair.
2. Get dressed by myself (except my socks), and go downstairs on my crutches.
3. Get in and out of the car by myself with crutches.
4. Walk down the corridor to the surgery to get my staples out.
5. Bend my operated knee to more than 90 degrees!
My physiotherapist, Javin, came to my house again today, because I know the sooner I start proper knee bending exercises the quicker I am likely to recover.
I have not been out properly for over a week and need some fresh air. My friends and family are in for a treat pushing this big lump around different places for the next three weeks. That said, wheelchairs can be hired locally through the Red Cross for as little as £5 per week.
12 Days After The Operation
Not a great night by any means and still very uncomfortable. I watched a lot of TV during the night, (thank goodness for Peter Kay). Then I got showered and dressed by myself, and my husband dropped me off at my local golf club so I could have coffee with my friends.
I feel so much better after getting out of the house and seeing other people. My pain is a bit better this evening and hopefully I have turned a corner. Family and friends are so important to me when I feel fed up.
I have been busy tonight, dreaming of all the places I want to go when I feel better – but I am not dreading going to bed tonight as the pain is much better.
13 Days After The Operation
Javin came to my house again and was really pleased I can bend my new knee more than 90 degrees. I have to keep taking painkillers, doing my exercises – and take it all slowly.
Two Weeks After The Operation
It has been two weeks since my second knee operation! I feel brilliant!
I have been to the supermarket with my husband. He pushed me in the wheelchair. It takes a lot of patience and hard work for the carer, as they have to do everything by themselves. They have to put the shopping in the car at one end and take it out to put it away at the other end. I could always buy online of course – but it's nice to get out and get some fresh air!
Watch Izzy discussing her recovery in the video below:
---
Thanks again to Izzy for being an inspiration and for sharing her recovery journey with us. If you need help with a knee injury or any other type of problem that requires a physio – call now on 01522 69 33 33 or click here to schedule an appointment.