In this latest team member Q&A, we talk with professional yoga teacher, Sue Rook, about what first inspired her interest in yoga, what qualifications she holds – and her experience of teaching yoga in and around the Lincoln area.
We also discuss the Hatha yoga classes Sue will be running at Liberty Physio in 2018 and beyond (you can book online here).
Tell us a bit about yourself and what you do in your leisure time?
I am a keen swimmer, and regularly swim three or four times a week. I find it's excellent thinking time as I swim up and down. It is also great for improving my stamina as I swim a mile (64 lengths) each time.
I am also the proud owner of Sadie, a black labrador who requires a lot of walking and play. Sadie accompanies us on walking holidays to Norfolk, the Yorkshire Dales and The Isle of Wight. Owning a dog is a fantastic way to exercise. You have to go out, whatever the weather. It's a wonderful way to stay in touch with nature and the seasons too.
I have also recently spent my 'leisure time' completing a Masters Degree in Nineteenth Century Studies – which has been very rewarding if a little challenging to complete in a year.
Click here to contact us or book your session by calling 01522 69 33 33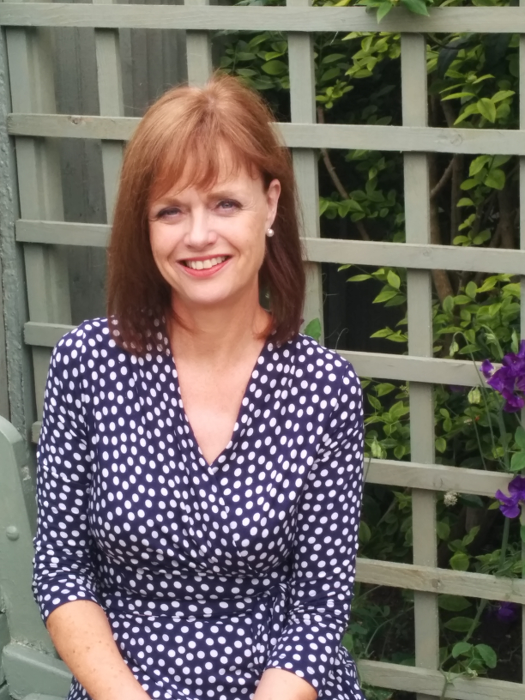 What inspired your interest in yoga?
I have been practising yoga since 1986, when I lived in London. A work colleague took me along to a yoga studio off Baker Street. They were in short supply in those days and seen very much as a niche market. What inspired me was the instructor, an ex ballerina, who looked wonderful in her sixties. I thought 'that's the way forward.'
Another inspiration is Eric Gregory, well known in British Wheel of Yoga circles. Eric was one of my first teachers when I came to Lincoln. He is still going strong at one hundred years of age and still practising his yoga. I realised that continued practice can become a way of life. It helps both mental and physical health. It has helped me to deal with lots of challenges over the years.
Where did you train and what qualifications do you hold?
I trained originally with the British School of Yoga and then Yogabugs as I specialised in children's yoga. I then studied for two years, 2012-2014, near Harrogate for my British Wheel of Yoga advanced Diploma, level 4, which is the highest qualification awarded by the British Wheel.
I also qualified as a Yoga for Healthy Lower Backs teacher in 2014 and a Pregnancy Yoga teacher in 2015.

Tell us about your career teaching yoga in Lincoln?
I currently teach general adult classes in Uphill Lincoln, going under the name of Yogalincs. I also teach one-to-one private classes, a specialist twelve week programme for Healthy Lower Backs and a pregnancy class. I also taught yoga to children, ranging from 2 – 8 in schools, nurseries and sure-start centres, for eight years between 2006 and 2014.
"Regular yoga practice can improve balance, confidence, mental stamina, flexibility and strength."
What are the benefits of regular yoga?
Regular yoga practice can improve balance, confidence, mental stamina, flexibility and strength. Coming to class means you share that experience with others.
How important is a healthy diet in staying fit alongside practising yoga?
I believe that it is important to practise most things in moderation. I think you should try to prepare your own food from scratch and the best quality you can afford. I think eating plenty of fresh fruit and vegetables is also key. I am not a fan of excluding food groups, if it is not medically required. So I will eat a balance of dairy, protein and carbohydrates.
A lot of my yoga colleagues are practising vegetarians or vegans, which is part of their yoga practice.
Tell us about Hatha yoga, and the classes you'll be running at Liberty Physio + Rehab?
I will be running a lunchtime class from 12-12.45pm on Thursdays at the 202 Nettleham Road clinic, starting on 1st March 2018. You can see all the details and book online here.
Hatha yoga is a mixture of stretches and asanas (postures) breathing and relaxation. I provide structured teaching, explaining and demonstrating the poses as we work together. I provide modifications and adjustments and you will be actively encouraged to work within your maximum range of comfort within a relaxed and supportive atmosphere.
If you would like to speak to one of the team before making a booking, please call us on 01522 693333 or email mail@libertyphysio.co.uk and we'll get straight back to you.