"If You Have Enthusiasm, A Positive Attitude And A Few Basic Skills, I Have A £8.50-9 per Hour, Fun And Fulfilling Administration Assistant Position Just For You!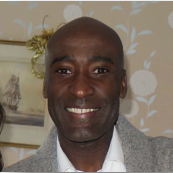 Dear Prospective Employee,
First of all, thanks for taking the time to visit this site. It's my hope you have precisely what I need in an employee so I can take this page down immediately and put you to work in the fun and rewarding job I have available.
So, let me tell you about me, my company and the job.
My name is Roger Cleary and I run a company called Liberty Physiotherapy and Rehabilitation Ltd in Lincoln.
We are a progressive health and fitness company who currently offer one-to-one physiotherapy, rehabilitation, personalised injury prevention training sessions and performance enhancement sessions to a database of several thousand patients. The premise is to educate, motivate and support men, women, and teens to improve their health, fitness and wellbeing.
My clinic is located at Total Fitness Gymnasium. Right next to Frankie and Bennies Pub.
If you are hired for this job, you'll need to come to the office Monday to Friday between 08.30 -5.30pm. The fulltime or part time job share position will be remunerated £8.50 – £9.00 per hour (pro rata for the part time position and rate according to experience).
Your Mission
To provide a warm spirited reception environment to our clients, cultivate a strong welcoming to our patients, whilst offering sound, professional and efficient administration service to our staff at Liberty Physiotherapy and Rehabilitation Ltd.
Required Outcomes
Reports. Produce accurate performance charts for each staff member once/month.
Appointments. Produce 100 percent accurate appointment bookings.
Administration. To 100 percent maintain accurate administrative paperwork.
Stock. Accurately maintain stock levels.
Mail. Effective handling of post/orders delivered.
Be Interested. To keep informed on developments on Customer Services systems and our services offered by Liberty Physio and Rehab Ltd.
Performance Score. To maintain a Net Performance Score of 8 or higher.
Reception. To greet and welcome clients and make them feel at ease.
What's At Your Core?
These are the job role skills you must already have to qualify for this position:
Receptionist. To greet customers and deal directly with the needs of customers by undertaking general reception and telephone duties, including giving information, as directed by Officer Manager.
Clinic Bespoke Database. To electronically book appointments, record patients on the clinic bespoke patient data base system, and advising them of appropriate forms to be completed as required.
Codes of Confidentiality. To work to the NHS/Chartered Society of Physiotherapy Code of Confidentiality, maintaining strict confidentiality, respecting the diversity of customers, meeting their individual need and making appropriate referrals.
Neat and Tidy. To be responsible for the Liberty Physiotherapy and Rehabilitation Ltd Reception area, keeping the general area tidy and welcoming.
Emails. To ensure efficient filing, and managing/distribution/closing off of all emails that come into Liberty Physiotherapy and Rehabilitation Ltd.
Microsoft Word. You must be very comfortable using Word.
Microsoft Publisher. We publish a monthly newsletter in publisher, and you'll need to be able to make edits/changes to the file when necessary and get it ready for print.
Microsoft Excel: You must have basic Excel skills. We don't do anything advanced with this software, just some simple spreadsheets, but you must be comfortable doing what I need you to do.
Good phone personality/etiquette: You will be talking with my customers, who are VERY important to me, and prospective customers, who are also important. You must be comfortable conversing on the phone, in person, and through email. You must know how to conduct yourself professionally, take clear messages and deliver clear instructions to the prospect or client. I'll teach you everything you need to say and do, but I can't teach you manners and professionalism.
Thoughtfulness and organisation: I need you to be able to think for yourself and be organised. I am very serious about this one. I do not want a robot, I want someone who learns and grows with me.
Bonus Skills
If you have these additional skills, your resume will go right to the top of the stack (but if you don't have these skills, you should still apply because they are not mandatory).
Marketing experience
Car owner and driver
Basic CPR First Aid qualification
How To Apply
I'm looking to hire the right person immediately! If this job sounds good to you, follow these instructions now.
Here's what I want from you. NOTE: Failure to follow these instructions will result in your resume going in the circular file. This is your first test, okay?
Hand write me a letter explaining why you are the perfect person to fill this position. Include full contact information (name, address, phone, email) on this cover letter.
Provide a CV detailing specific information related to my requirements for the position.
On a separate sheet of paper list at least three references with phone numbers and what your relationship is with each referee (i.e. previous employer, college lecturer, etc.).
Staple the documents together in the order above with the cover letter on top.
Mail to:
Roger Cleary
Liberty Physiotherapy and Rehabilitation Ltd,
Total Fitness Gymnasium,
Kingsley Road,
Lincoln,
LN6 3TA.
I will review your resume. If I feel you're a good prospect, I'll call or email you to set up a personal interview.
The sooner I get your resume, the better. This will not be a long, drawn out process. I believe in taking action quickly so get your resume over to me pronto! I look forward to reviewing it and hopefully meeting you personally.
Again, thanks very much for your interest,
Roger Cleary
P.S. This is not a corporate type of structured job. I am an entrepreneurial small business owner.  I move quickly to capitalise on opportunities. This is not the type of job where just showing up is enough. Performance is everything to me. If you perform, you will be rewarded. I want nothing more than to find a person who takes real interest in doing good work and contributing to the growth of the business. If that's you, I promise that £8.50 – £9.00/hour is only the starting point. I recognise and reward performance.
With all that said, as I mentioned in the headline on this page, enthusiasm and a positive attitude go a long way in my book. I'm a very positive, upbeat person and appreciate those qualities in others. As long as you have the basic skills I mentioned, and a great attitude, you're definitely a candidate! So send me your CV today!
Bonus Skills
If you have these additional skills, your resume will go right to the top of the stack (but if you don't have these skills, you should still apply because they are not mandatory).
Previous rehabilitation experience (Hospital, fitness studio, health club, etc.)
Basic fitness knowledge
Car owner with full UK driving licence
CPR/First Aid certified