Our services
---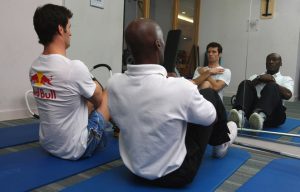 Free from pain and free to move, from physiotherapy to acupuncture, massage to exercise therapy, we'll find the right treatment to suit you.
We promise we'll never just patch you up, so that the pain returns as soon as your treatment stops. Instead, we're committed to discovering the source of your discomfort, and treat the underlying cause of your problem.
Choose a link to find out more, call us on 01522 69 33 33 or use our online booking form to secure your first appointment.