A special fitness programme for you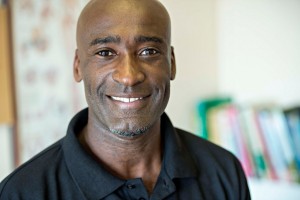 WHO WANTS TO TRAIN IN 2016 PAIN FREE??
Hi Friends,
Frustrated with your weight ?
Want to start a fitness regime in the January 2016 but your concerned old injuries or pain will hold you back this is perfect for you.
Struggling to get the results you want or if a painful condition is hindering you, this is perfect for you.
Or
If you're getting OK results, but want to really kick it up a couple notches, this is perfect for you.
Here's a special program we have that I think you'll really like.
It's called our Liberty Physio+Rehab Ltd KickStart Fitness Recovery Program, and it gives you the opportunity to follow your fitness goals and results fast.
In fact, I want to show you a few of our member clients and the results they've gotten. Take a look here:
In July my lower back "locked up" severely restricting my movement.  I am normally very active including daily dog walks and road cycling (25-60 miles).
I find that at Liberty you can get appointments to fit around work in either daytime or evening and this flexibility really helps.  Roger is excellent at assessing the injury and providing the appropriate treatment and advice.
Following a scan which revealed a partially prolapsed disc Roger provided me with a number of rehabilitation exercises that were tailored to my sport.  From the injury in July and treatment in August and September I was fit enough to cycle up Mt Ventoux on 2nd October and achieved my goal.
I have no hesitation in recommending Liberty Physio+Rehab.
Roger Tindale
I was highly recommended to see Roger after a compressive neck injury that was incurred during a fall in a horse race in 2014,
After an intense course of treatment and strategic medical advice in procuring further scans, significant progressive was made.
I have since intermittently returned to resolve other ongoing concerns and I have never been in better shape physically. I had the best season of my career in 2015
The Liberty experience is straight talking and practical where you get results.
Tom Strawson
We're opening up enrollment in the Liberty Physio +Rehab Ltd KickStart Fitness Recovery Program right now, but only to the first 10 members to register before 5th December 2015.
I encourage you to register for a complimentary Liberty Physio+Rehab Ltd KickStart Fitness Recovery Consultation here:
To register your details below:
P.S. Don't forget, we're only accepting the first 10 to register before 1st December 2015. Grab your spot now here.