Osteopathy Services
---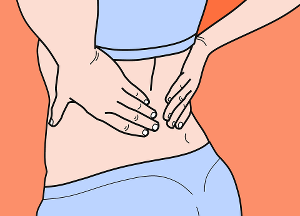 If joint, back and spinal pain is having a negative impact on your everyday life, then our tailored Osteopathy service will help provide the welcome relief you need.
Our in-house professionally qualified Osteopath, Joe Dale, has years of experience working with patients to ease their conditions, and will create a bespoke care package and rehabilitation programme to get you back on track.
---
Multiple Therapies, Rapid Results
With a holistic approach to identifying the source of your pain and effectively dealing with its causes, Joe deploys multiple therapy techniques in combination to aid the rapid recovery of your symptoms.
As with all our movement health and physiotherapy solutions, there are no 'one size fits all' treatments at Liberty Physio + Rehab – rather a truly personalized approach to your health and recovery. That's why our highly experienced team will always work with you to understand the precise nature of your individual condition, before developing a bespoke aftercare package to ease your pain.
Experience You Can Count On
When you book an appointment with Joe you'll be in safe hands. He holds a Masters degree in Osteopathy from the London School of Osteopathy, and also has experience working as a sports massage therapist.
Joe is also a former Royal Marines Commando – and served in locations from the Arctic Circle to Sierra Leone. He decided to become an Osteopath while on duty in Afghanistan, where he saw colleagues recover from life changing injuries to then go on to compete in triathlons and marathons.
Osteopathy Services Available From 9th January 2018
If you're suffering from joint, back or spinal problems, Joe Dale will start seeing patients in our Nettleham Road clinic from Tuesday 9th January 2018. To arrange your first one-hour appointment, please call us on 01522 693333, click here to email us – or use the Book Online button on this page.